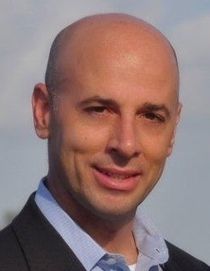 ANDREW RUSSO
Andrew Russo became acclimated to the Real Estate industry at a young age, working for his family in their real estate brokerage assisting in sales, marketing and administrative work while in high school, and during summer vacations in college. Upon graduating Florida State University with a Political Science and Business degree, he worked in corporate America while earning his Masters of Business Administration from Nova University.
Throughout his career in the real estate industry as a broker/sales associate and developer/principal, Russo has closed over $900 million of real estate. In addition he has successfully developed from land acquisition, through local and state municipal approvals, on to construction with a market value in excess of $40 million. As the broker and principal of The Russo Group, he coordinates daily operations with his staff, and is one of the top Real Estate professionals in his market. Committed to being the best sales associate in his market, he leverages his vast experience in real estate brokerage, development, construction, financing, leasing and marketing for the benefit of his clients. Andrew Russo resides in the market he serves, his hometown of Jupiter, FL, and is the former chairman of the Public Policy for the Jupiter-Tequesta Association of Realtors, and a former member of the Advisory Board of Directors for Seacoast National Bank.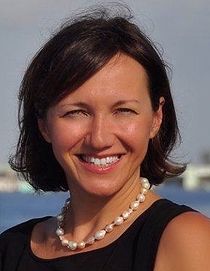 MILLA RUSSO
Russian born, Milla Russo has strong ties to the European International market. While working full time as a real estate paralegal, she obtained a BA in Organization Management and Marketing from Palm Beach Atlantic University. As a Sales & Marketing Director, Milla worked for 8 years for Econ Design, an International Designer Construction Company located in Düsseldorf, Germany. Upon returning to Florida, Milla pursued her interest in Real Estate; first as a real estate paralegal and then as a sales professional, where she excels.
With over a decade of real estate experience, Milla has closed more than 600 real estate transactions, ranging from properties priced in the hundreds of thousands, to multi-million dollar properties. Her creative marketing and staging of her client's properties has set her apart from others as one of the top realtors in her market. Today, Milla leads The Russo Group's marketing team in customized and unique approaches to advertising, utilizing the latest technologies in marketing, making their listings stand out above the crowded inventory of homes, and doing so with an exceedingly high degree of success.